five® & milon® circuit
technogym® cardio training
open training area
certified trainers
versatile active program
training camp
personal training
medical wellness
Hotel am Vitalpark
Fitness holiday in Heilbad Heiligenstadt
Varied training at the sports hotel in Thuringia
Jogging in the fresh air. Relax with a round of Pilates. Do an intensive workout in the gym. In our 4-star sports hotel in Thuringia, we offer you a versatile fitness and exercise programme for your balance and endurance training.
Whether you simply want to do something good for your health or want to reach your advanced training goal: Sport with us is all-round fun and provides the perfect recovery and body feeling. Under the professional supervision of trained sports scientists and fitness trainers, you will train effectively and purposefully with us.
You will also find optimal conditions for the implementation of a training camp.
First class training conditions
Extensive offer for your fitness holiday
Your sports hotel in Thuringia
Always have the optimum of training
Ideal training conditions
Our guided fitness activities take place in the wellness area, outside next to the hotel or in the light-flooded fitness room with modern equipment.
Fitness courses
Fitness training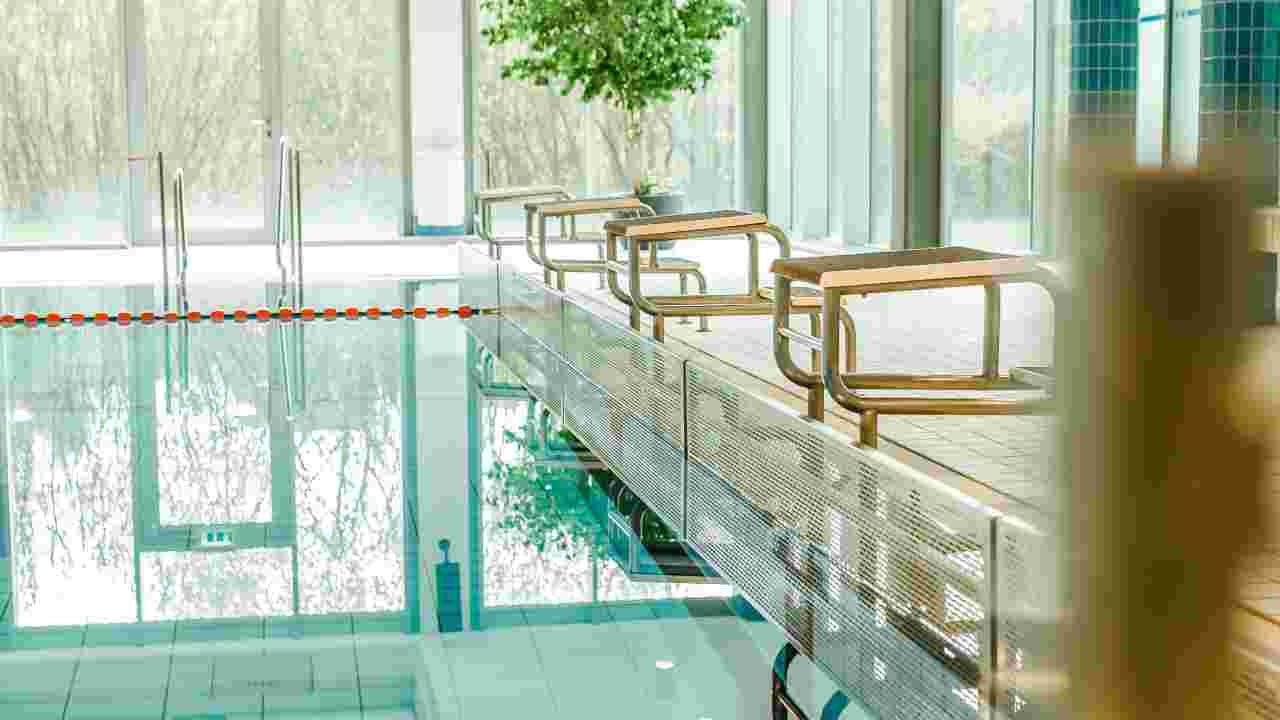 Training camp for athletes
In the 25m sports pool you can do a few lengths undisturbed and prepare yourself for the next competition or triathlon. In the near vicinity of our sports hotel in Thuringia you will find training facilities for amateur and professional athletes of the disciplines of soccer, handball, basketball and athletics.
To the training camp