spa town
church & faith
all season events
well- developed hiking & bike trails
mountain range "Iberg" & "Dün"
top destinations
German fairy tale road
border triangle Hesse-Thuringia-Lower Saxony
historic old town in Heiligenstadt
tradition & history
former inner German border
Heilbad Heiligenstadt
Freetime activities in the Eichsfeld
For your exciting active holiday in Thuringia
Stroll through the streets of the romantic small town Heilbad Heiligenstadt. Relax while you walk and hike around the mountains "Iberg"and "Dün". Bike in your active holidays on the Leine-Werra cycle track to the beautiful castle ruin Hanstein, the largest in middle Germany. Plan your adventures for your holidays like the climbing forest in the Hainich Nationalpark or the impressive Skywalk. Visit historical facilities like the border museums at the former inner German border. And enjoy the cultural events in Heilbad Heiligenstadt.
Discover the many possibilities for your active holiday with us in Thuringia.
Lasting impressions
Tips for your active holiday in the Eichsfeld
Our charming region
active holiday in the (geographic) middle of Germany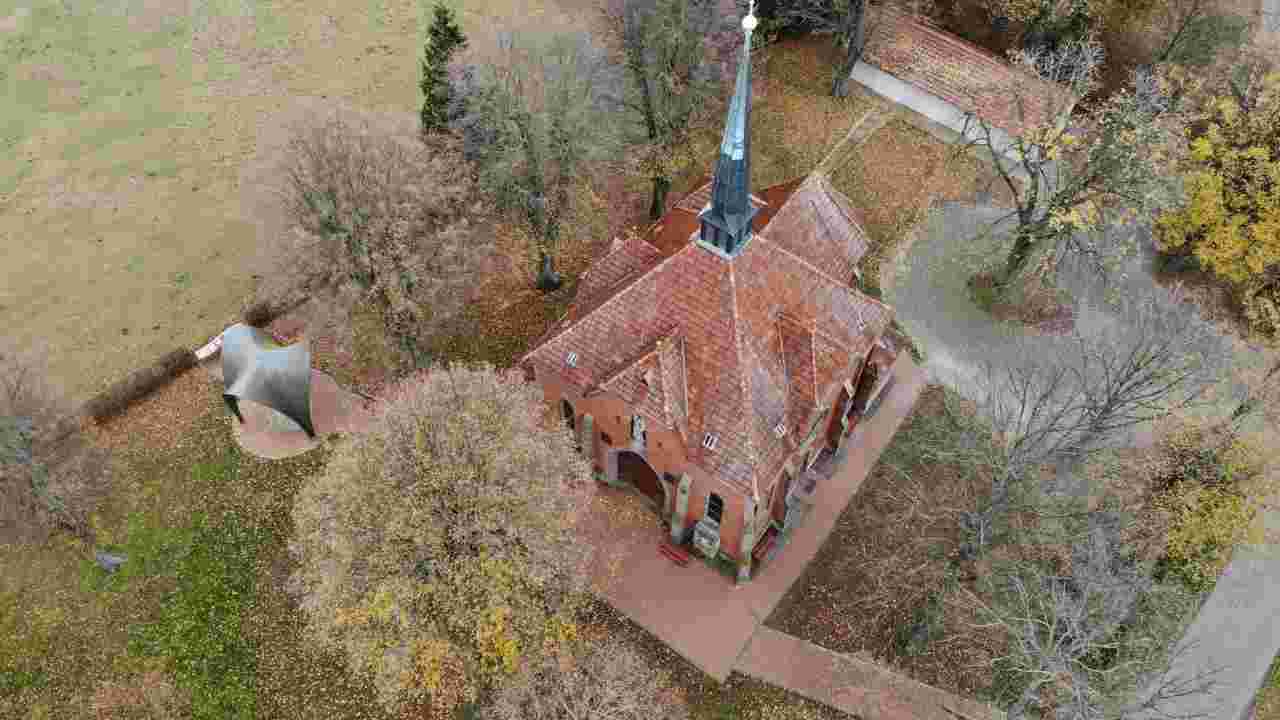 Explore the Eichsfeld
The Eichsfeld is a fascinating culture landscape in the middle of Germany. Charming villages, quiet forests, fields, fruit meadows and gentle hills shape the region, which is surrounded by the Harz Mountains, Thuringian Forest & the Hessian Mountains.
The catholic faith is firmly anchored in this region and expresses itself in many traditions. Next to the biggest Palm Sunday procession of Europe there are every year many thousand visitors and locals for pilgrimages. As well there is the pilgrim path Locuum-Volkenroda going through the Eichsfeld. Also, many cruzifixes along the footpaths testify the deeply rooted faith in the region.
Especially well known is the Eichsfeld for its sausage specialities. You should really try out these culinary delights: Feldgieker, Stracke, Weckewurst and Garwurst as well as the delicious Schmandkuchen.

Destinations in the Region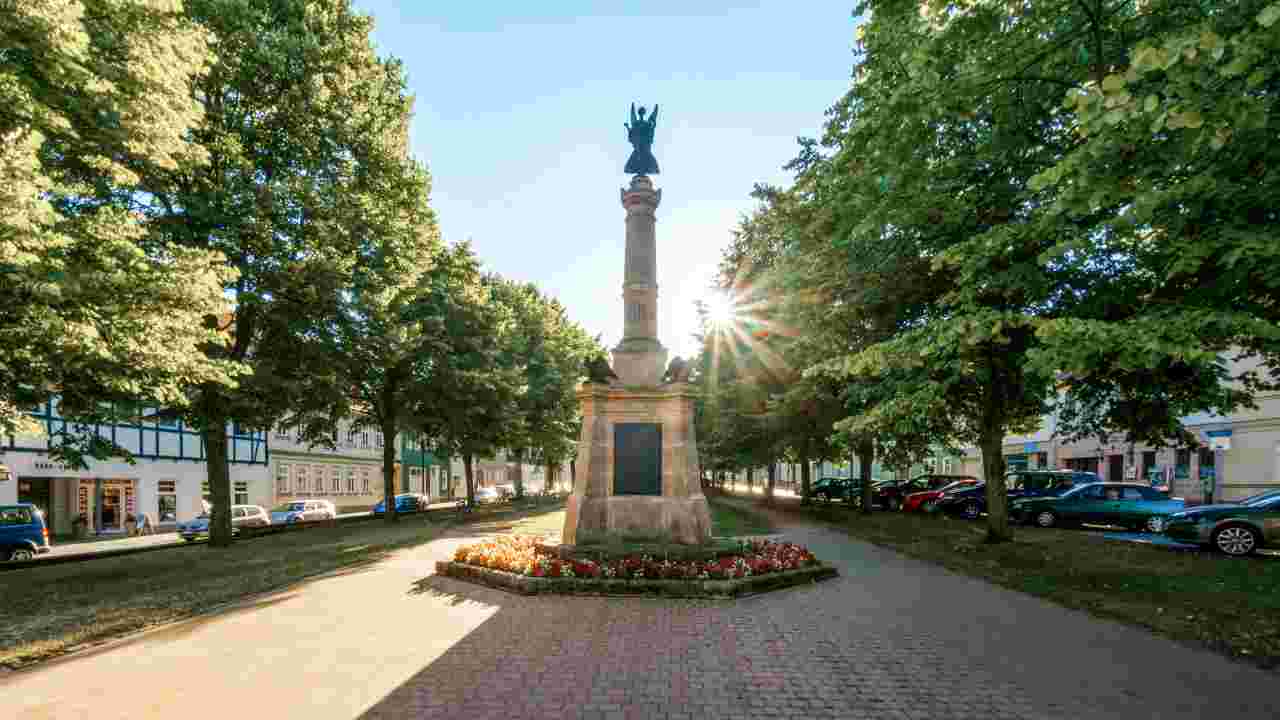 Heilbad Heiligenstadt
The tranquil Heiligenstadt – also known as the capital of the Eichsfeld – looks back on 1000 years of history. You can find hints of it still in various historical buildings, traditions and customs. Famous people like Theodor Storm, Heinrich Heine and Tilmann Riemenschneider left also their traces here. The tradition as a spa town goes back until 1929, since 1950 the town has the additional title "Heilbad".
Worth seeing in our idyllic town are the many churches, chapels, the Mainzer castle, the Eichsfeldian museum of local history and also the literature museum "Theodor Storm".

Attractions in Heiligenstadt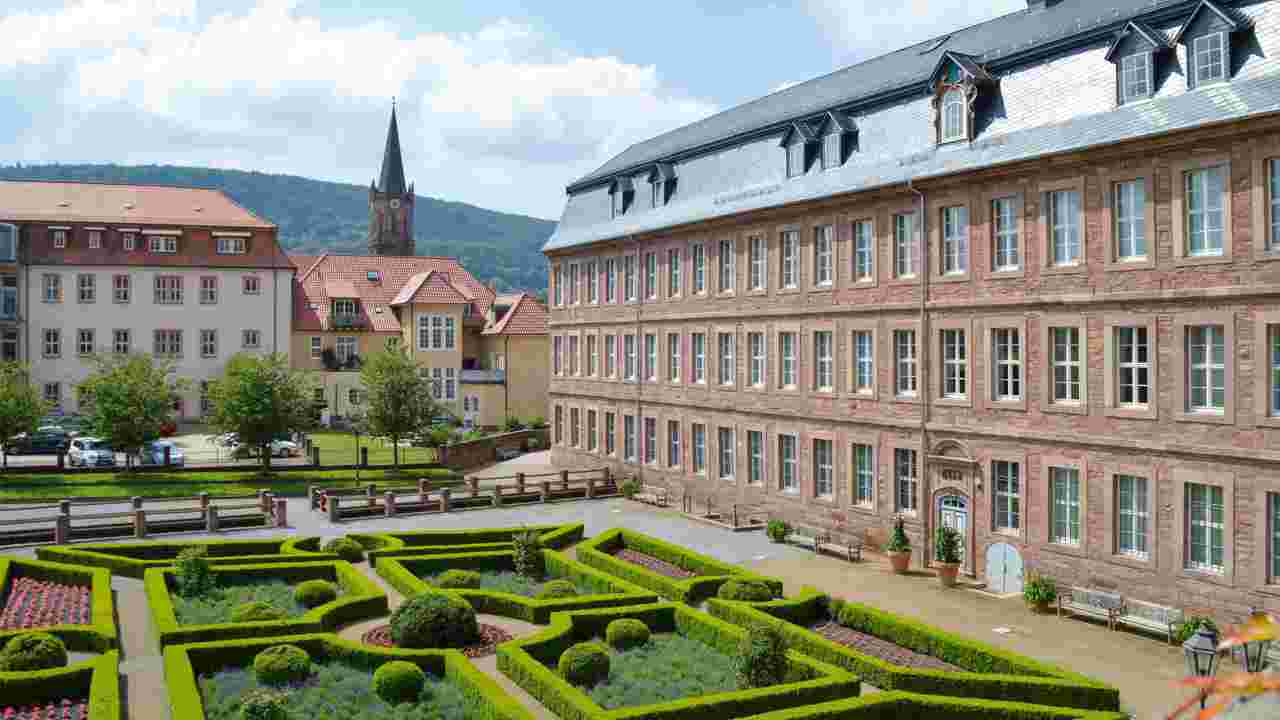 Your advantages with the guest card
Within the visitor's tax you get with filling out the registration form your guest card. With this you can use our city bus in the week for free. Also, you get free entry for the culture Friday and also to the concerts that take place on Sundays in the Kurpark. If you want to do a guided tour through the city or visit a museum, you get a discount with your guest card.
Top-offers
Active holiday in Thuringia to a special price