free weights for a versatile training
Technogym equipment
milon® circuit
weekly active program
training camp
cardio training
bicycles
cross trainer
treadmill
strength training for chest, abs and back muscles
+++ TOP NEWS: Our wellness world has finally opened for you.
Our current safety measures and adjusted cancellation policy at a glance here. +++
Fitness studio
Fitness training in Heilbad Heiligenstadt
Your hotel with a first-class fitness offer
Feel vital. Build up your muscles. Fun through movement. This is the first priority while a training in the Hotel am Vitalpark. Through a bathrobe walkway you get to our 300m² large training area "Vital & Fit" in the Vitalpark. Use the extensive rooms for your individual training: the gymnastics room for active programs, the mental room for relaxing sessions and the fitness room for an effective strength training and muscle development. Our qualified team of sports scientists, physio therapists and fitness trainers will support and guide you to get to your personal goal.
The cardio area with the Technogym equipment is for you as a hotel guest already included. For the usage of the circuit is an instruction necessary. For that we charge one time 10,- EUR (appointment is needed).
Targeted strength & endurance training
For your training success in your fitness holiday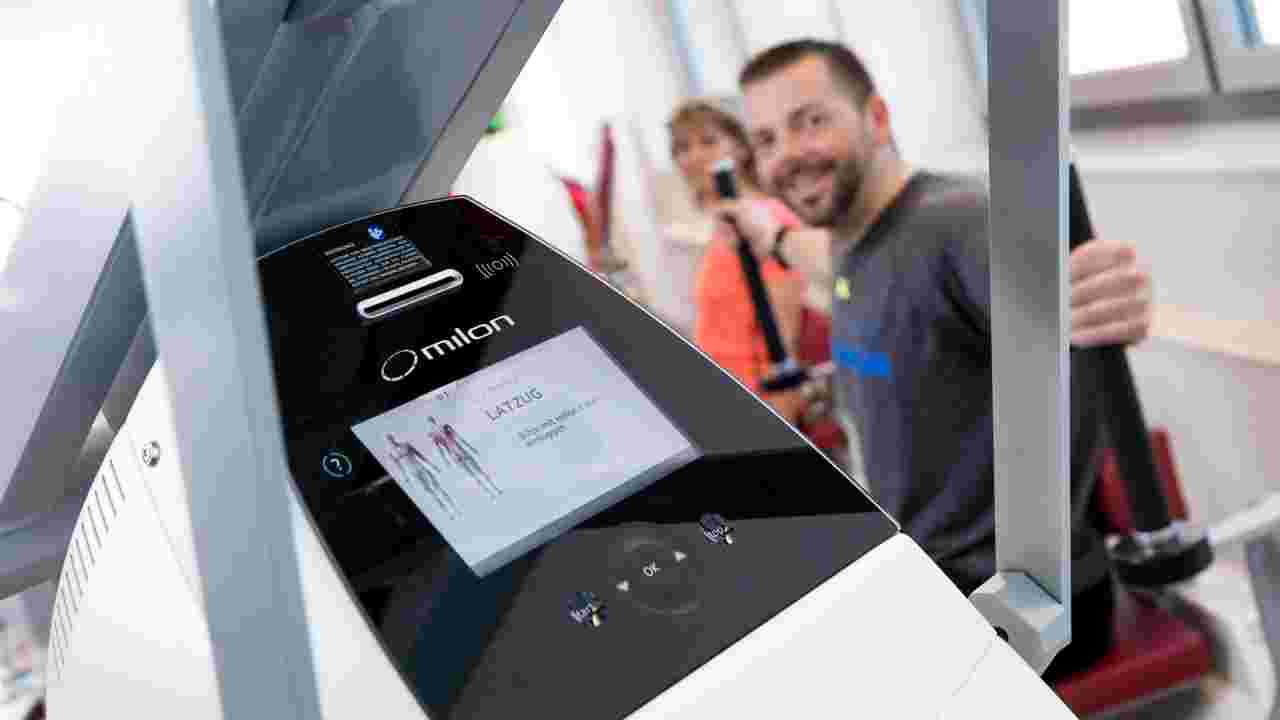 Milon® circuit for a versatile training
The milon® strength-endurance circuit and the strength-shape circuit are the core of our fitness studio "Vital & Fit". The milon® equipment adjusts after a short body scan to you and your individual needs. An additional benefit: the equipment does not work with weights, but with electronic resistors. That's why the circuit is recommendable for every standard and performance level.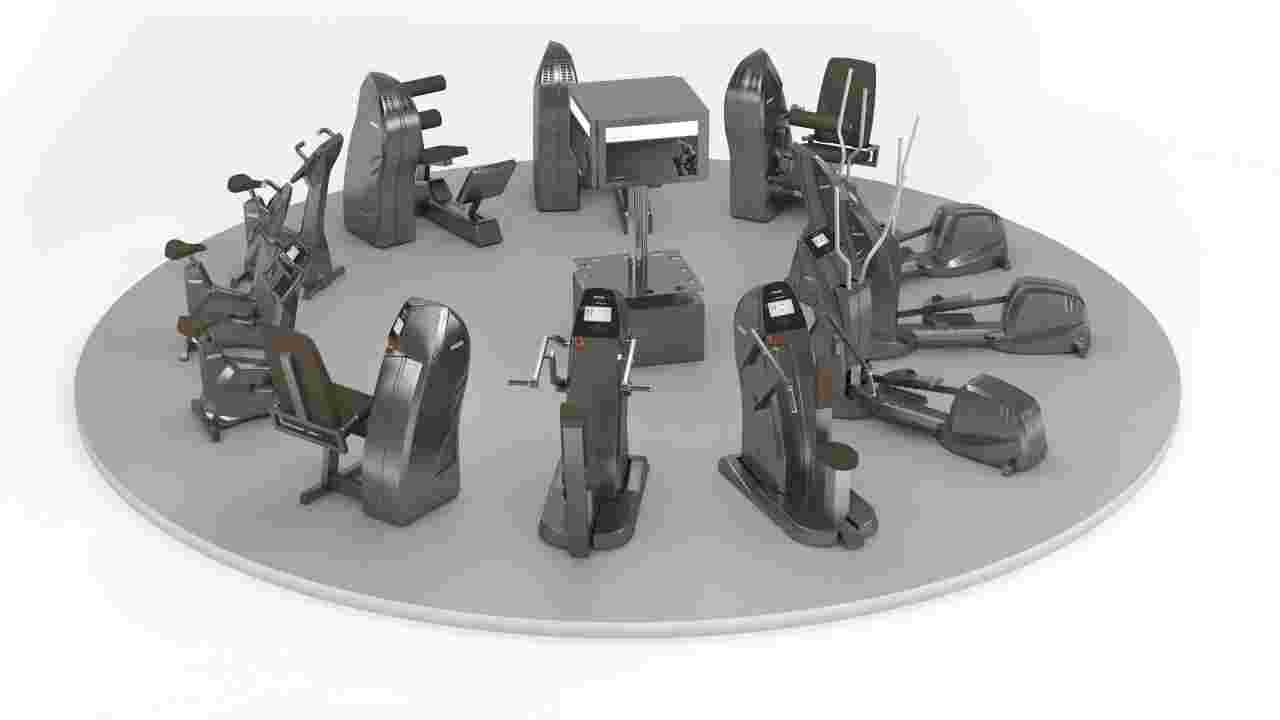 Strength-endurance circuit by milon®
Aim:  balances full body training for the larger muscle parts
Circuit round: 12,5 min (60 sec. strength equipment, 4 min. endurance equipment and in each case 30 sec. resting)
Training equipment: bench press, seated rowing, belly curler, back extension, leg curler, leg extension, cross trainer, ergometer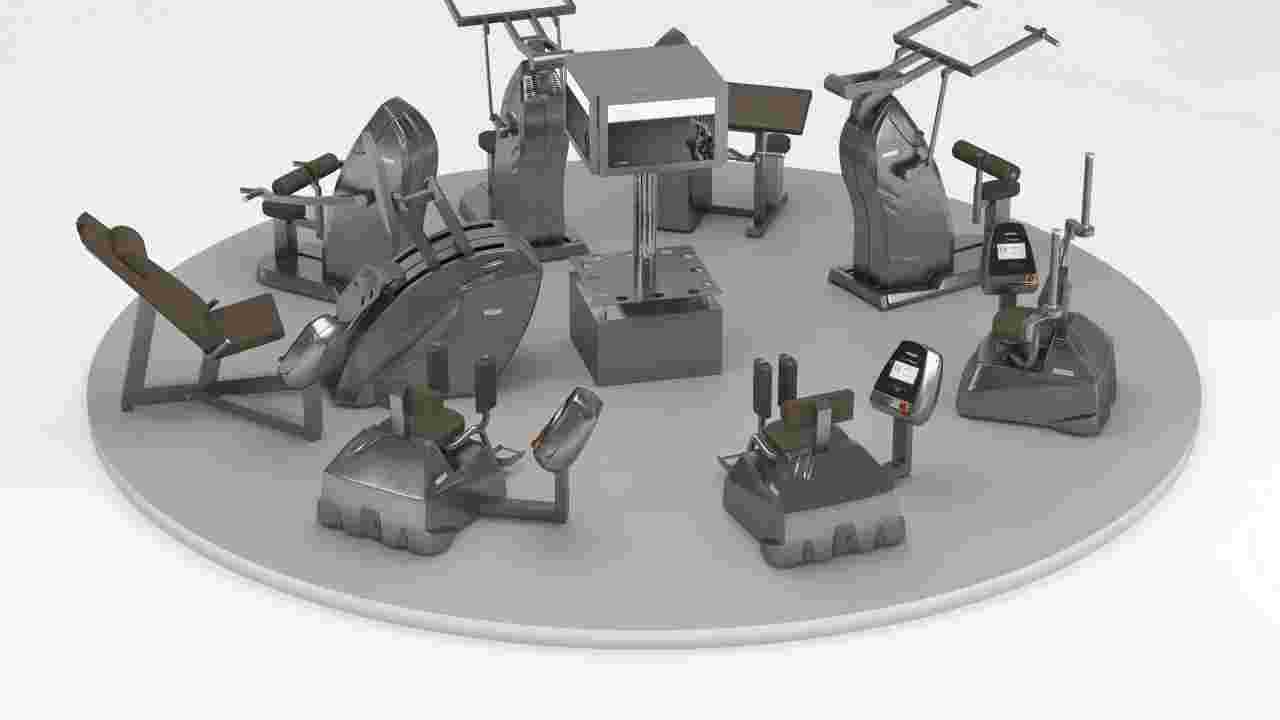 Strength-shape circuit by milon®
Aim:  effective muscle growth and training of the smaller muscle parts like the upper arms and the insides of the thighs
Circuit round: 12,5 min (40 sec. exercise and 40 sec. resting)
Training equipment: leg press, butterfly reverse, abductor, adductor, rotator, Lat Pulldown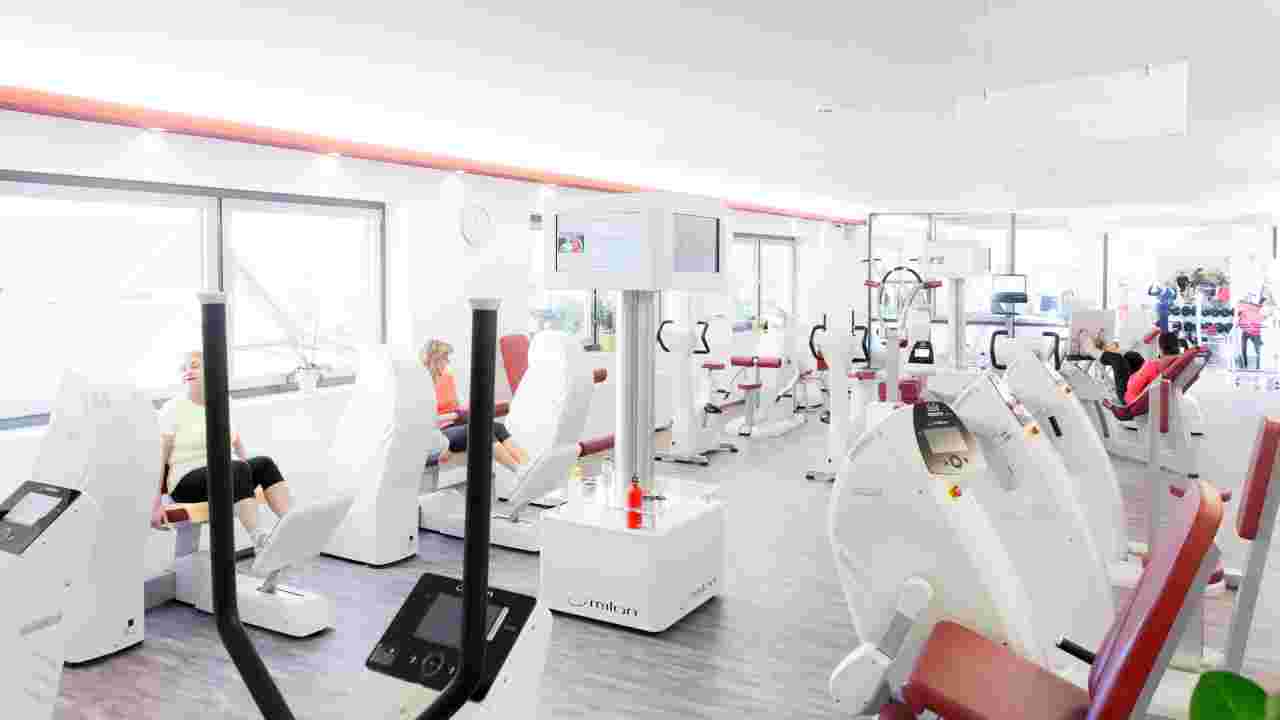 Classical training in the fitness studio
Furthermore, you have the opportunity to train in our fitness studio with cardio and strength equipment of the newest generation. For example, treadmills, cross trainer and bicycle ergometer of the brand Technogym®. The whole equipment offers you multifunctional fitness experience. Thanks to a virtual coaching display also lesser trained people can do a correctly performed and targeted training.
With the related app you can see your own training programs with the Technogym® equipment via your phone.
Dumbbells and barbells round off the possibilities for an effective training.