five® & milon® circuit
technogym® cardio training
open training area
certified trainers
versatile active program
training camp
personal training
medical wellness
Hotel am Vitalpark
Medical Wellness
Health holiday in Thuringia
At the Hotel am Vitalpark you can also spend your relaxing and pampering days as a wonderful health holiday. Our excellently equipped health center with spacious treatment rooms and a wide range of therapies offers the perfect conditions for this. Complement your health-oriented holiday, for example, with alternative training, a physiotherapeutic treatment, a massage or a health check-up adapted to your needs.
Check Ups & Training
Medical wellness & health offers at the Hotel am Vitalpark
No matter whether you want to learn more about your body during a check-up or support your musculoskeletal system with individual training - we are happy to accompany you on this journey. All our medical wellness offers ensure a maximum of well-being and health promotion. For appointments or further information, please contact our Vital & Fit team at +49 (0)3606 663-929 or via email vitalundfit@kghh.de.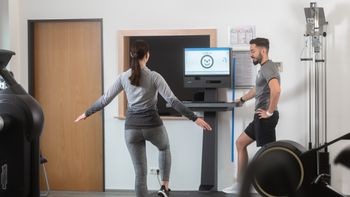 Body composition measurement
We use the InBody technology to measure the fat and muscle distribution in your body - broken down by the individual body segments (torso, arms, legs), body water, organ fat, proteins and minerals. You will also learn more about what you need to pay special attention to in your lifestyle or workouts.
The PWC test assesses the physical performance of the cardiovascular system. On a bicycle ergometer, the load is therefore gradually increased and the respective pulse measured at each intensity level.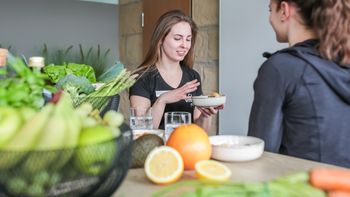 A balanced, varied and healthy nutrition helps to strengthen your immune system and to protect you from diseases. In this one-to-one consultation, you will learn more about what your body needs to be able to cope with the everyday challenges.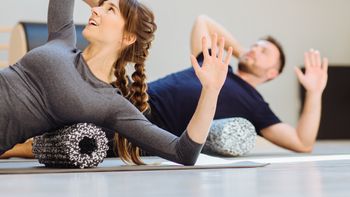 Preventive joint & spine gymnastics
Calm, intensive training of the posture-forming muscles. An interplay of mobilization, stretching, strengthening and relaxation exercises.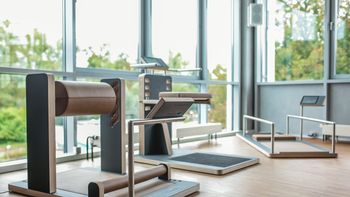 High five: So many (few!) exercises per training session on our new five-equipment-course are enough to redefine your physical sensation. The entire body is straightened against its usual habits. The muscle and fascia chains are stretched as well.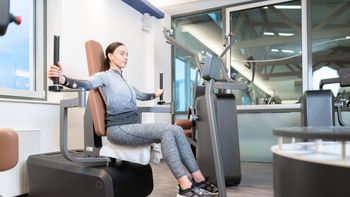 milon® strength & endurance circuit training
Not all workouts are the same - milon® offers an innovative training method that sets new standards in terms of efficiency, experience and simplicity. With a personal chip card and a pulse device, the electronically controlled milon® machines are individually adjusted to you and your very personal goals.
Physiotherapy & Medical Massages
Therapy opportunities for health promotion & prevention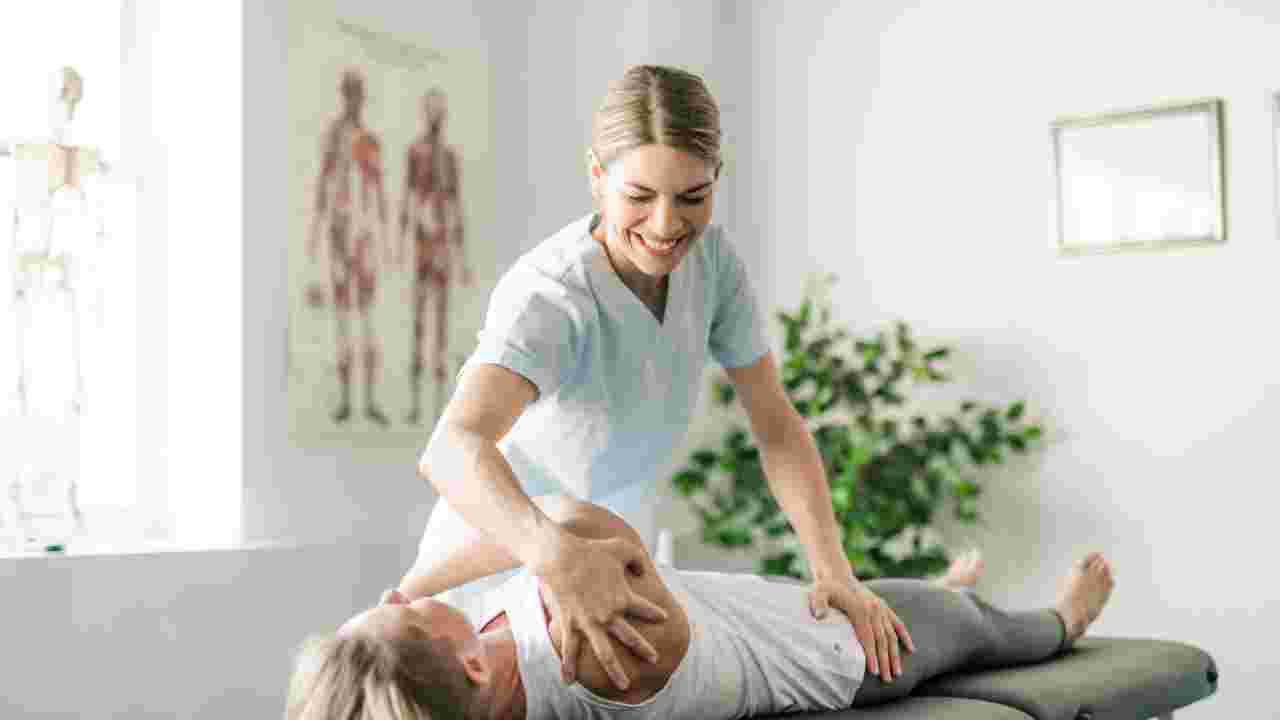 Professional therapies
We aim to improve the pain situation and functions of the musculoskeletal system by using manual mobilisations and other treatment techniques. You can trustfully place yourself into the hands of our physiotherapists. In addition to manual therapy, physiotherapy and massage, we also provide lymphatic drainage, electrotherapy and ultrasound therapy for you. The treatments we provide are recognised by health insurance funds as well as your medical prescriptions are billable to all of them. Please feel free to contact us if you have any questions about treatments or prescriptions.

You can reach us at:
Phone: +49 3606/663-933
E-Mail: wellness@hotel-am-vitalpark.de
Health holidays in Thuringia
There is plenty to discover in our wellness hotel